Clocktower Minutes
News and notes from around campus
IU Southeast awarded $300,000 Department of Justice grant to address sexual violence
IU Southeast received a $300,000 grant from the Justice Department's Office on Violence Against Women (OVW) to aid in the Indiana University Southeast Reduce Sexual Violence and Stalking Project and to be used over a three-year period.
OVW's Grants to Reduce Sexual Assault, Domestic Violence, Dating Violence and Stalking on Campus Program support higher education institutions in implementing comprehensive, coordinated responses to violent crimes on campus through partnerships with victim services providers and justice agencies. The recipients of these grants work collaboratively with local law enforcement and prosecutors, campus athletic programs, Greek life organizations, and off-campus victim services, as each plays a critical role in making campuses safer.
"We are honored to receive this impressive grant, and while we are currently ranked as one of the safest college campuses in the nation, we will employ this federal funding to both maintain and improve our on-campus safety record and also serve as a model for other institutions attempting to improve their own student wellbeing procedures," said IU Southeast Chancellor Dr. Ray Wallace.
IU Southeast was selected as the Indiana University institutional nominee to apply for the grant and is the only institution in Indiana to receive it. The grant will be used to fund several initiatives to reduce sexual violence including supporting the county sexual assault response team and providing bystander intervention courses and training for students, guidance counselors, teachers, campus and community law enforcement, university personnel and others. The grant will also be used for the coordination of the annual human trafficking awareness summit with students and community partners, to develop effective outreach to engage specific student populations and to work with community partners such as the Floyd County Prosecutors Office and the Center for Women and Families.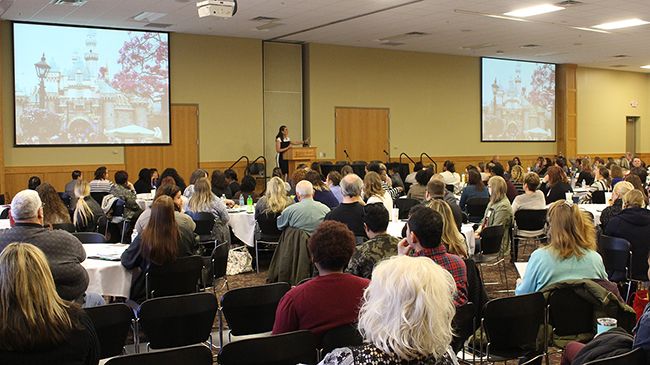 Survivor and activist Jessa Dillow Crisp addresses a large crowd of attendees at the 2018 Southern Indiana Human Trafficking Awareness Conference.
"The OVW grant will help IU Southeast address issues of personnel, funding, training, broadening campus and community engagement for prevention and response, and targeting high-risk populations," said Dr. Seuth Chaleunphonh, dean of Student Life. "Through this funding, we will be able to increase the urgency of identifying and referring survivors for social and emotional support as a protective factor in primary prevention. Our commitment to being one of the safest campuses in the country requires us to decrease incidents of sexual assault as well as prevent re-victimization through a strategy that includes bystander intervention, healthy relationships education, and self-efficacy programming. We are excited about the opportunity to work with our community partners in this effort."
IU Southeast Board of Advisors gains four new members
Indiana University Southeast welcomed Douglas B. Bates, Diane K. Fischer, Maria D. Granger and Joey N. Rivera to the Board of Advisors. The purpose of the Board is to "be an active conduit for the sharing of IU Southeast information to the Southern Indiana community and from the community back to the administration at IU Southeast. To help the campus to provide programs and services that support academic success for the region's diverse student population."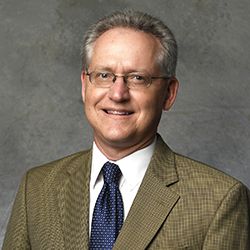 Bates is a partner and office executive member of Stites & Harbison PLLC in Jeffersonville. Prior to joining the firm in 1992, Bates served as an intern of Magistrate-Judge Kenneth Foster of the United States District Court for the Southern District of Indiana. Bates is a proud IU Southeast graduate with a Bachelor of Arts in history and an IU Bloomington doctorate in jurisprudence from the McKinney School of Law.
Bates is involved in Boy Scouts of America, Clark County Bar Association, Defense Research Institute, the Indiana State Bar Association and a member of the Jeffersonville Rotary Club. He is also involved with Junior Achievement, Leadership Southern Indiana and the Southern Indiana Legal Volunteers.
Bates served as a member of the IU Southeast Alumni Association for ten years and as president for four years. He has also served as the IU Southeast representative to the IU Alumni Association Executive Council.
Fischer is the owner and president of L&D Mail Masters, Inc., a full-service direct marketing firm that she founded in 1986 in New Albany. Prior to starting L&D, Fischer worked as a customer service manager for Fire King International. With over 30 years of experience as an entrepreneur, Fischer is a veteran in her field.
Fischer currently serves as a director of River City Bank headquartered in Wausau, Wisconsin. She has served as a director on a number of non-profit boards including One Southern Indiana and the New Albany Floyd County School Foundation.
Fischer has received numerous awards for her contributions to business and economic development over the years. Her business was named one of the Top 500 Women-Owned Businesses in the United States by the National Association of Women Business Owners and as one of the Area's Largest Women-Owned Businesses by the Louisville Business Journal. She was inducted into the Junior Achievement Hall of Fame in 2016.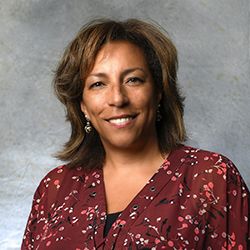 Granger is the presiding judge of Floyd Superior Court 3 in New Albany. She is also the president of the Veterans Court of Southern Indiana, Inc., which serves Floyd, Clark and Scott counties and is Indiana's model for Veterans Courts throughout the state. Prior to her judgeship, Granger had a private legal practice and served as the deputy prosecuting attorney for the Office of the Floyd County Prosecuting Attorney. Granger graduated from IU Bloomington with a Bachelor of Science in education and from the McKinney School of Law with a doctorate of jurisprudence. She is a past adjunct professor at IU Southeast.
Granger is lauded in the community for her work in establishing Indiana's first Veterans Court and in increasing veteran's courts throughout Indiana. She has received several awards for her work including the LifeSpring Foundation's Chairman's Impact Award and the Center for Women and Families Public Service Award. Additionally, the City of New Albany has issued two proclamations honoring Granger for her support of veterans and those who have incurred the costs of war.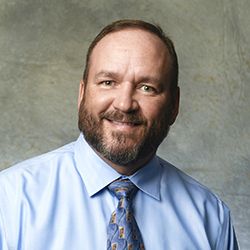 Rivera is the president and chief executive officer of Rivera Group, a certified service-disabled-veteran-owned small business software development company in Sellersburg.  With expertise in large-scale enterprise architecture, the company provides software, talented IT professionals, and cybersecurity tools to a variety of U.S. military and civilian agencies. With over 32 years of experience in the U.S. military, Rivera's service spans from his entrance as a private in the U.S. Marine Corps to his current role as a lieutenant colonel in the Army Reserves. As a lieutenant, he provides expertise in cyber warfare to the United States Cyber Command.
Additionally, Rivera serves as an assistant professor at West Point Military Academy, teaching courses in cybersecurity. Rivera received his bachelor's degree in general studies from IU Southeast and his doctorate in software engineering from the U.S. Naval Postgraduate School.
Rivera formerly served on the boards of One Southern Indiana and the Kentucky-Indiana chapter of Paralyzed Veterans of America. He is the 2016 recipient of the IU Southeast Distinguished Alumni Award.
IU Southeast names new Dean
Dr. Faye Camahalan to lead the School of Education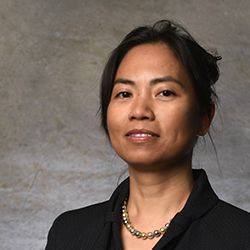 Dr. Faye Marsha Camahalan has is the new Dean of the School of Education. Camahalan received her Bachelor of Elementary Education, Master of Education and Doctor of Philosophy in Education from the University of Philippines. She joined the faculty of IU Southeast in 2003. Camahalan also serves as Director of Graduate Studies in Education, Campus Institutional Review Board Liaison and Campus Faculty Colloquium on Excellence in Teaching (FACET) Co-Liaison. She is a three-time recipient of the Trustees Teaching Award and received a Distinguished Teaching Award in 2016, among other accolades. Camahalan has published and presented widely in her areas of specialization: mathematics, educational psychology and curriculum and instruction.
Reflecting on her approach, and her vision for the School of Education, Camahalan said: "I have seen and experienced the variety of ways that collaboration and compromise work. Each form of service taught me invaluable lessons about the power of human relationships and demonstrated that the success of a project is absolutely and fundamentally linked to, and determined by, the people I work with. The School is here to teach, prepare, and nurture students to become high quality, caring educators and professionals. I see the School as a regional leader in educator preparation and professional development programs."
IU Southeast freshmen receive full-ride scholarships for new baccaclaureate/doctor of medicine degree program
Maura van Deventer, School of Natural Sciences Dean Elaine Haub and Taylor Ingle at the reception for their entry into the baccalaureate/doctor of medicine program.
Incoming freshmen Taylor Ingle of Aurora, Ind. and Maura Van Deventer of Columbus, Ind., have been awarded scholarships for the new IU baccalaureate/doctor of medicine program.
For the next four years, their tuition and residence expenses at IU Southeast are fully funded, and if they meet the high standards of the baccalaureate program, they will be directly matriculated in the IU School of Medicine in Evansville, Ind.
The scholarship is open to Indiana residents and seeks to address the serious shortage of physicians providing medical services to residents of Southeastern and Southern Indiana. To reverse the shortage, the program will recruit high-achieving high school students from the area, keep them local for both undergraduate and medical school, and eventually retain them in the region as practicing physicians, according to Dr. Steven Becker, associate dean, director, and Koch Chair of Medicine at IU School of Medicine-Evansville.
"This is the only B/MD program that allows a student to stay in the IU system for both their undergraduate and MD degrees," Becker said.
Ingle and Van Deventer were selected based on their SAT/ACT scores and high-school GPA. They are two of three students to enter the inaugural year of the program.
Ingle is focused on becoming a pediatric oncologist, while Van Deventer aims to become a general practitioner.
While the program has started small, with three students accepted, Becker expects it to eventually accommodate 20 to 40 students.